The newly drawn Congressional District 5 has candidates lining up to take on an incumbent from another district who has over a decade of experience on Capitol Hill. Some residents of Turlock will decide on a representative with groups of voters from different regions of California.
Turlock's east side and Denair are included in Congressional District 5, which stretches from the eastern Sacramento area, through Tuolumne and Mariposa counties and down into Kings Canyon, jutting west into Stanislaus County to include a portion of Modesto and all of Oakdale, Waterford and Hughson.
After having his district split due to redistricting, representative of District 4 Tom McClintock decided to enter the race for District 5. McClintock has been in congress since 2009, after spending eight years in the California State Senate.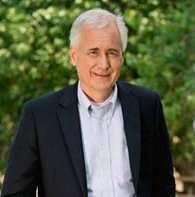 "When you talk about issues like inflation and forest management, the only candidate that has a record of doing anything on these issues is Representative McClintock," said McClintock's consultant and spokesperson Chris Baker. "Tom's the only candidate in this race that, frankly, has a conservative record of addressing these issues that are important to voters."
Some issues Baker has been hearing from voters that are a priority are inflation, the overall economy and immigration.
"The Biden Administration's policies have played a significant role in inflation across the United States," said Baker. "As a fiscally conservative throughout his career, Tom has been an advocate for less government and less government spending."
McClintock is confident about his chances of remaining congress and being part of a Republican majority after this year's election.
"I think I speak for Tom and most Republicans involved in congressional elections that we feel very good about Republicans taking over the house in November," said Baker.
This is Democrat Mike Barkley's sixth attempt to win a seat in congress. The former lawyer and farmer believes he shares the same concerns and passions with the people of District 5.
"I looked at them (the district maps) and saw that the largest population share of the eight counties in new District 5, 43 percent, came from eastern Stanislaus County, neighborhoods I had already walked," said Barkley. "I guessed that few Democrats would run, purchased voter files from all eight counties, analyzed them and concluded that there was an opportunity to make sure non-Republicans had someone to vote for."
Some priorities for Barkley are gun reform, water and wildfire management. He is also an advocate for adopting Medicare for All, having a balanced budget and "humanizing" immigration.
Barkley believes that being the only Democrat that has filed will put him in good position to reach the general election and he could appeal to voters in the district about the issues that they are passionate about to win the race.
Republican Nathan Magsig is a member of the Fresno County Board of Supervisors and former Mayor of Clovis. Magsig has a Master of Science degree in Criminology and a Master of Business Administration degree from California State University, Fresno. He is also a licensed general contractor, licensed lead inspector and energy management and building performance specialist.
"I've been involved in local government for over 21 years now and when I see what's going on with issues like: national debt, forest fires, issues with water and agriculture, it seems like things are getting worse not better," said Magsig.
Magsig spent 10 years building affordable housing and believes the best way to bring down housing cost is to bring down cost of material and labor.
"No one's talking about making material more abundant," he said. "When we fix our forest, we could bring more timber from the forest and simultaneously provide a lot of jobs."
Magsig's plan to reach all voters is to talk about these issues, because he feels these issues are on people's minds no matter where they fall on the political spectrum.
"I'm the type of candidate that wants to get stuff done and focus on issues," said Magsig. "While I am a Republican I want to focus on issues, and that sets me apart from a lot of others that just want to focus on part and being partisan, that's just not how I operate."
Kelsten Obert is an owner of a landscaping company that he started during the 2009 recession. He decided to enter politics after seeing how people's lives were affected during the pandemic.
"Going back to 2020, I didn't want to sit on the sidelines and complain about this, that or the other so I decided to run for city council," said Obert. "With this race I feel like I have the same conviction in me to want the country to solve its issues."
One of the reasons Obert feels as if he's the best fit for the district is that he said he is one of two candidates that live in the district. He feels "people want to have their views represented in congress."
Obert would loosen regulations to combat rising gas prices and other rising costs: "We need long term solutions instead of short-term fixes."
"The visa cards sound nice, but I need to find ways to bring down costs," said Obert. "We could suspend the gas tax for six months, and I think that will bring it down by 18 cents. I think we need to emphasize supply and demand, instead of quick fixes."
He thinks it's time for a new generation of leaders to step up and focus on issues that are less partisan.
"I'm going to be 33, and I'm really optimistic that my generation is going to step up to the plate and solve these issues, that it seems like are the same talking point every election but nothing really changes," said Obert.
David Main is a doctor and Iraq veteran from Roseville. The Republican is running for District 5 because he has "lived and worked in the district" and wants to represent people in the culture he was raised in.
Some of the priorities for Main are university spending, COVID-19 response and forest management.
"We are in a fight for our basic and most inherent freedoms," said Main in a statement. "The Biden Administration has let us down too many ways to count and we need a Republican wave to sweep the Congress and Senate in 2022, and hopefully the Presidency in 2024. I will go to Congress to fight against the Biden agenda and fight for our nation and our region. I have fought as a soldier and I have fought for patients as an ER doctor, I know how to fight and vow to take this fight to Washington, D.C."
Independent Steve Wozniak has worn many different hats that include: journalist, actor, roofer and more.
"And the most important thing I learned is that too many folks are not being represented by the tribalist duopoly that has overtaken Washington," he said in a statement. "Stubbornness, pandering, corruption and hubris on both sides of the aisle has led to the most ineffective government of our lifetimes."
Some of his priorities are the economy, foreign relations, freedom and liberty, investing in the future and the environment. He believes being an independent allows him to focus on the voters.
"The voters need a third option," said Wozniak. "They need leaders who, in times of adversity, will try to inspire courage and hope instead of doubling down on fear-mongering. They need someone to listen to them, not preach to them. They have needed it for a long while."