The Turlock Masonic Lodge #236 paid homage to the individuals who serve and protect the community with a special ceremony of recognition on Sept. 20.
The evening saluted the deputy of the year from the Stanislaus County Sheriff's Department; the officer of the year from the Modesto Area for the California Highway Patrol; the Turlock Fire Department's firefighter of the year; and the Turlock Police Department's officer, volunteer and employee of the year.
This is the second year the Masons have hosted a Community Heroes Night and it is becoming a tradition they plan on continuing.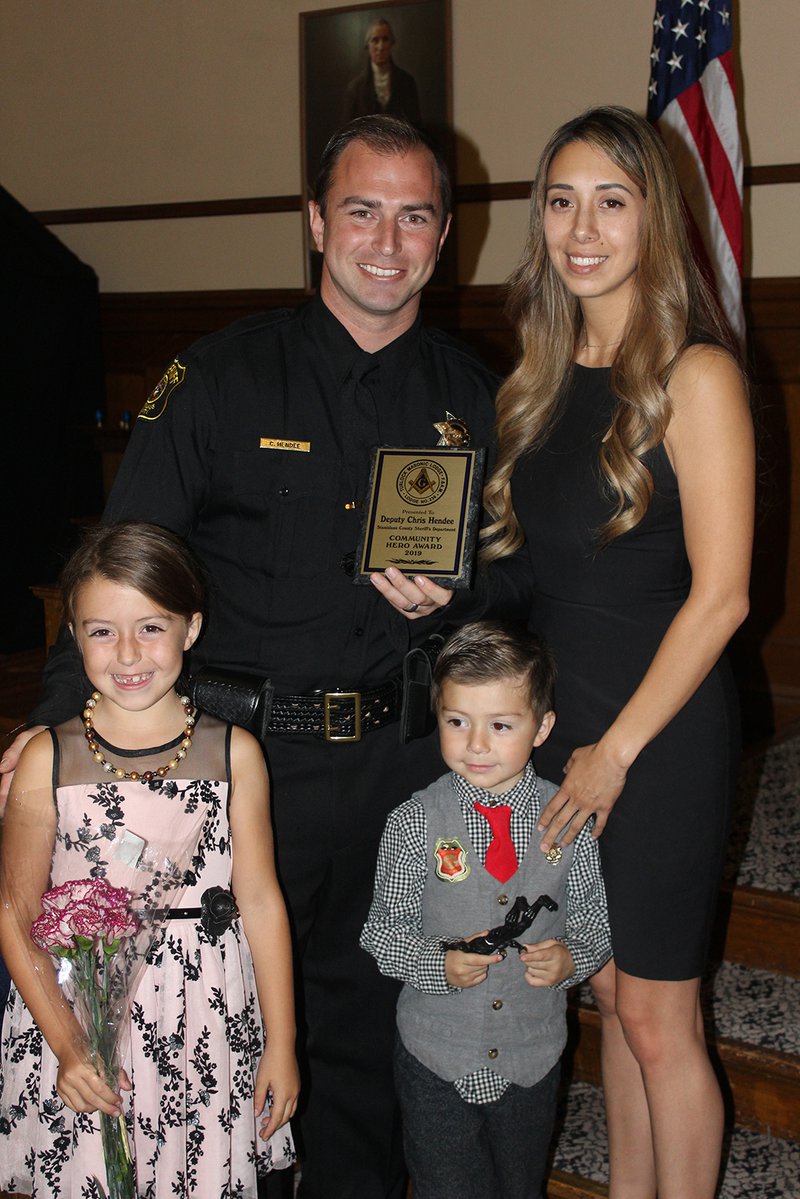 "We want to do good within our community and recognize those that are serving it," Worshipful Master Dean Williams said.
The Stanislaus County Sheriff's Department selected Deputy Chris Hendee as the Deputy of the Year. Hendee is a Navy veteran and is currently assigned to work for the City of Waterford.
"Chris personifies what it means to be a community reserve deputy," said Waterford Police Chief Anthony Bejaran. "He goes above and beyond and makes our office in Waterford a better place and makes us a better team."
The CHP picked Officer Dan Balos as their Officer of the Year. Balos has been with the CHP for 23 years and prior to that he was a U.S. Marine. He currently serves as the evidence and range officer at the Modesto office.
"Dan enjoys serving the community and all of Stanislaus County," said CHP Capt. Shane Ferreria. "He's somebody who sets the example for the younger officers every day."
"This recognition really means a lot and I hope you continue this tradition, especially for the younger officers," Balos said. "It's greatly appreciated."
The Turlock Police Department had previously selected Sgt. Steven Crawford as the Officer of the Year, Tom Vincent as the Volunteer of the Year and Records Supervisor Lilia Franco as the Employee of the Year.
The Turlock Fire Department had previously named Capt. Kevin Tidwell as the Firefighter of the Year.
"We don't do this expecting recognition, but it's nice when it happens," said Turlock Fire Capt. Casey Cockrell, who accepted the award from the Masons on behalf of Tidwell, who was serving as a public information officer at an out of area wildfire.
The Masons also gave special recognition to the Stanislaus County Sheriff's Honor Guard for the work they do representing the community both at local events and beyond.