The crosstown rivalry between Turlock and Pitman High varsity girls tennis was renewed on Thursday afternoon as the Bulldogs hosted the Pride for their second to last match of the year, earning a hard-fought 5-4 victory.
The Bulldogs and the Pride went back and forth the entire match and it came down to the number one singles players to determine the match. Turlock's Hannah Sahota and Pitman's Katrina Hawley fought hard for three sets. Hawley took the first one 4-6, but Sahota was able to come back and win the final two 6-3 and 10-8.
"Anytime we play Pitman tensions are high and the players are nervous. I think we got off to a tentative start, then we relaxed and focused on playing our game," said Turlock High head coach Linda Bejaran.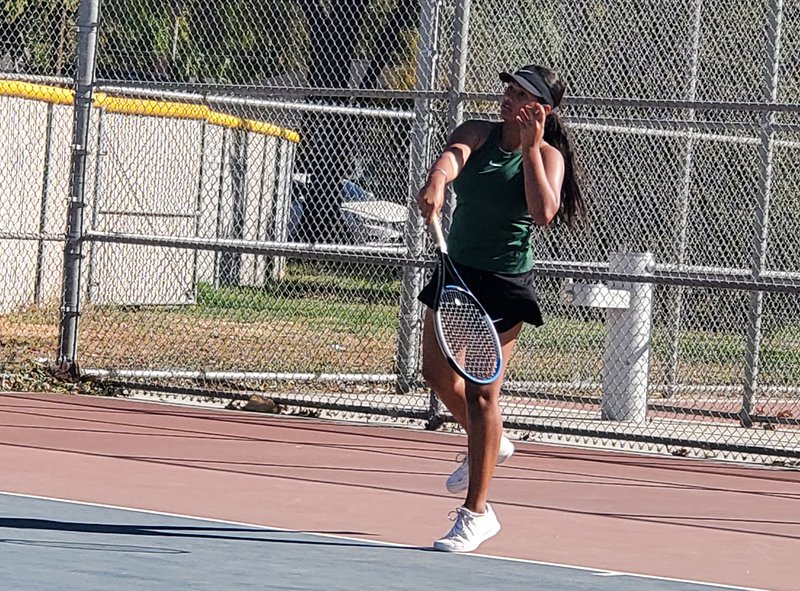 Turlock was able to edge the Pride by one in the singles matches, taking them 3-2. Turlock's Lexi Lockmiller and Destiny Holmes were able to beat their opponents in straight sets. For the Pride, Gisele Caballero won her match in straight sets as well. While Simran Kaur took Nansi Malekyazdaq three sets, winning the first and third ones.
The Bulldogs were able to get the advantage for the doubles matches as well, besting Pitman 2-1. Turlock's Lindsey Huh and Brynn Cardoza led with a straight set victory, while Skye Cardoza and Victoria Cristo went three and won the last two sets. Vanessa Hulbert and Megan Schweitzer were able to win their match for the Pride in three sets.
"Coach Bailie and I are proud of our players. They go out with a positive mind set and give 100 percent each time they set foot on the court to play," said Bejaran.
The Bulldogs have been perfect at home going 5-0, with a 9-2 record overall and 7-2 in the CCLA league. Both teams have one game left in the season with Pitman facing an away game against Modesto High on Oct. 19 and Turlock with an away game against Gregori the same Tuesday. Both games start at 3:30 p.m.