The coronavirus pandemic may have spoiled this year's awards luncheon, but a hard-working group of local students who have dedicated their high school experiences to agriculture were still honored by the Turlock Chamber of Commerce Agriculture Committee this spring through grants meant to further their educations.
The Ag Scholarship Luncheon, now in its 20th year, is typically held each year at the Stanislaus County Fairgrounds — a memorable event for seniors that was unable to take place due to the state's restrictions on large gatherings. Still, the Ag Committee made sure to award 28 deserving students with $20,550 in scholarships.
Since the first Ag Scholarship luncheon in 2001, the Ag Committee has awarded $347,650 in scholarship funds to 375 students, and has also provided over $120,000 to the fairgrounds to promote public education in the area of agriculture.
The event has grown from raising just $5,000 in scholarship funds during its first year to now more than quadrupling that number annually. Following last year's luncheon, Ag Committee member Sharon Berry said that the award ceremony's growth over the years shows just how important agriculture is to the Turlock Community.
AG SCHOLARSHIP WINNERS
Turlock High School
Alexis Rangel
Jacob Silva
Mia Lawson
Jordyn Silva
Myrli Duque-Sandoval
Erica Wallace
Chloe Luna
Maria Cervantes
Pitman High School
Hector Flores
Joaquin Peral
Denair High School
Logan Pierce
Christian Obando
Jacob Lewellen
Hilmar High School
Aidan Azevedo
Isabel Patterson
John Alamo
Rikki Silveira
Sierra Stradtler
Hughson High School
Jonah Beals
Rylie Aguiar
Ian Kerr
Elle Spencer
Giovanna Crayton
Livingston High School
Jordyn Chance
Waterford High School
Alivia Rogers
"It wasn't just Chamber members, it was a community event," she said. "People are really anxious to help students going into ag as a profession — it might be a dairy person, it might be a kid who's making equipment for ag. There are so many factors that go into what ag does."
In total, eight students from Turlock High School, three from Pitman High School, three from Denair High School, five from Hilmar High School, five from Hughson High School, one from Livingston High School and one from Waterford High School received scholarships.
In addition, Aidan Azevedo of Hilmar High School and Christian Obando of Denair High School were presented with the fifth annual Jim Booth Memorial Scholarship in the amount of $2,500 each. The memorial scholarship was created after Booth, a founding member of the Ag Committee, passed away in May 2015. The award recipients are chosen by Booth's family, who select students who exemplify attributes that were most important to the scholarship's namesake — leadership, teamwork, follow through, self-confidence, honesty and integrity.
Ag Committee member and Stanislaus County Fair CEO Matt Cranford said the committee is looking at future dates to hold the luncheon event for students. He added that each student who received a scholarship intends to pursue an ag major at a California school, then a career in agriculture following college. There are a variety of intended majors among the group of students, including animal science, floriculture, ag engineering, ag business and vet medicine.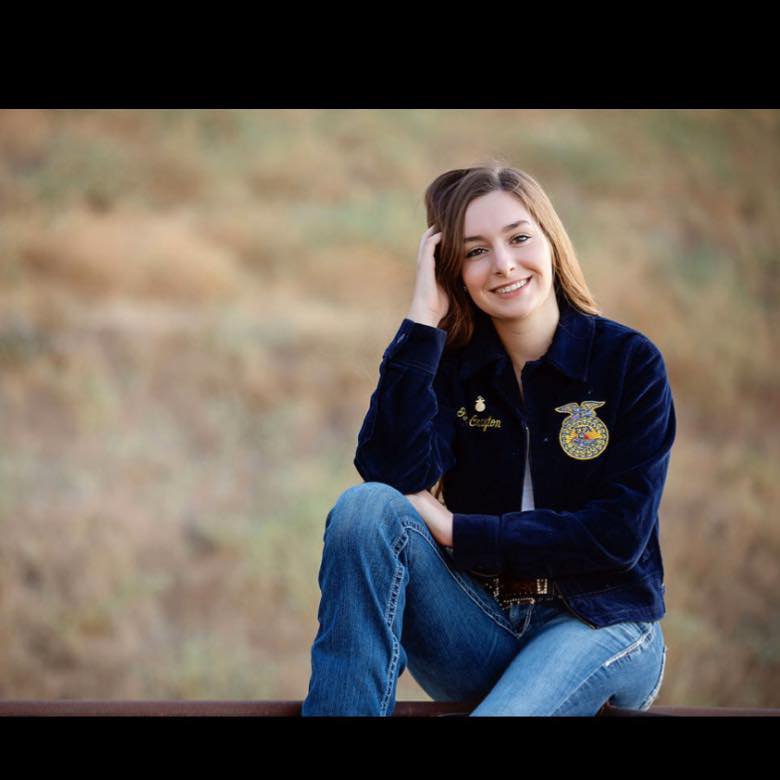 "While this luncheon was unable to take place, the Ag Scholarship would like to recognize and thank the various sponsors and supporters...and any more groups that purchased tables and tickets to support these students," Cranford said. "Without them, we would not have been able to award scholarships to all of these worthy students."
The Turlock Chamber Ag Scholarship Luncheon is Presented by Garton Tractor with the following sponsors: Kiwanis of Greater Turlock (platinum sponsor), Yosemite Farm Credit (gold sponsor), American Ag Credit, Hilmar Cheese Company, Roy A Johnson Farms, Wilkey Industries (silver sponsors), AgiS Capital, F&M Bank, Lander Veterinary Clinic, Muller Berry Farms, Oak Valley Community Bank and Pine Creek Nutrition Services (bronze sponsor).