The Track and Field Sac-Joaquin Section Divisionals Tournament took place this past week with multiple schools competing in their respective divisions, all with the hopes of advancing to the Master's Meet.
Turlock and Pitman high both competed in the Division-II tournament and came out with 44 Master's qualifiers. Turlock qualified 10 girls and 15 boys, while Pitman advances 12 boys and seven girls.
Hilmar advanced a pair of student athletes and Denair saw Steffin Winston advance to Master's for the second straight year.
Turlock head coach Bergann Hernandez said her team saw a number of top performances including Silas Fredeen, who is the pole vault section champ at 16 feet. Other top Bulldog finishes were Cadence Roy Williams in the triple jump section champ for the girls; Sarah Romo as pole vault section champ; Eric Hernandez broke the 10-minute mark in the 3200 meter race; and Uriel Alverez went 1:59 in the 800.
The Turlock boys vaulters swept all spots for Master's and the girls 4x100 relay team broke the school record.
Pitman saw 10 throwers qualify for Divisionals and four will be advancing to Master's.
"We took five of the 12 girls throws spots from D-II," said Pitman head coach Thad Moren.
Only Jayson Martin of Pitman saw a first-place result for the Pride after clocking in at 1:56.34 in the 800-meter race.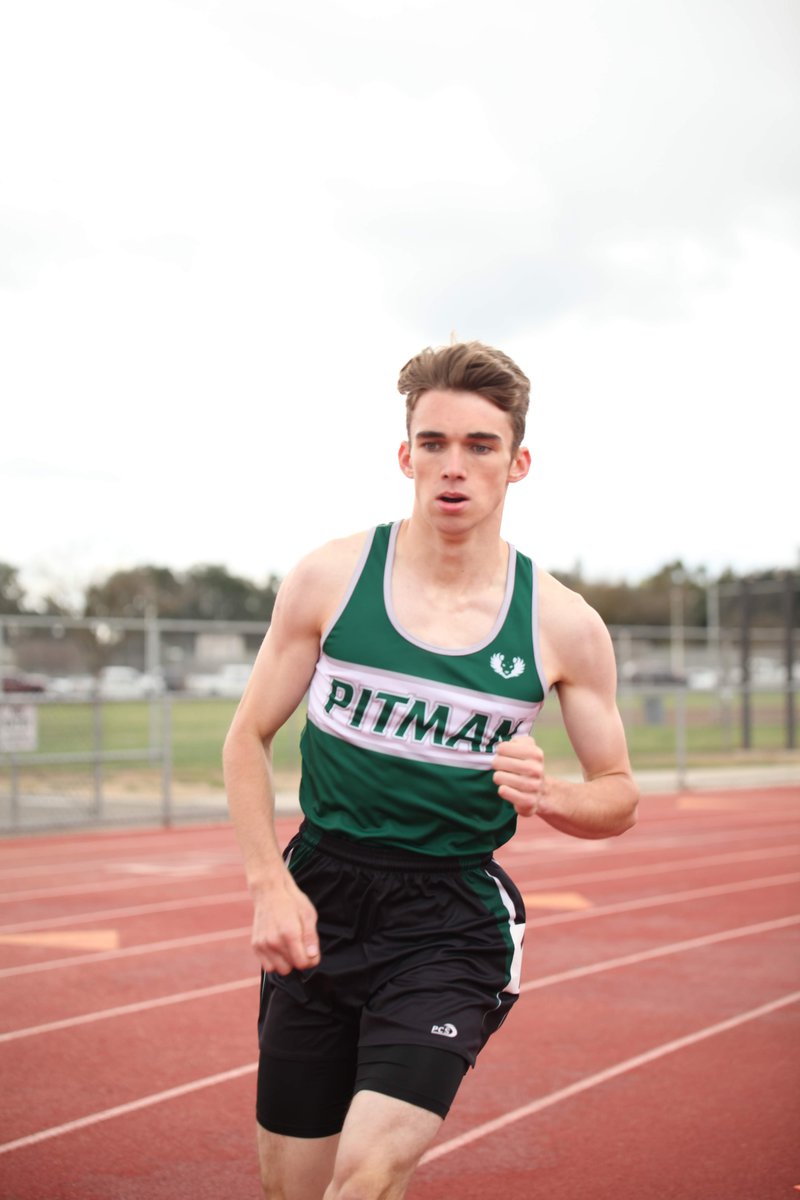 In the D-IV/V tournament, Steffin Winston saw the best of any when it came to the triple jump. He hit a mark of 46 feet, 5.5 inches.
"That mark gives him the second-best mark in all of the Sac-Joaquin Section and sets another school record. He will be competing at Masters," said Denair head coach Jim Wagner.
For Hilmar, they advanced Frank Pereira in the discus and Cole Bailey in the long jump after each had an outstanding day in the D-IV/V tourney.
Pereira advanced after he took second with a throw of 142 feet.
"Some facts about Cole Bailey who is moving on… not only is he a section and state champion in football, but he is our D-V Section Champ in the long jump," said Hilmar head coach Clement Lebrouche. "Bailey jumped an incredible 22 feet, ¼ inch to win the section title. That breaks our JV record of 21 feet, 1 inch set by Bob Daniels in 1954. Bailey also breaks our varsity long jump record of 21 feet, 8.5 inches set by Bill Bray in 1983. Bailey is tied for the fourth best long jump in the state by a sophomore."
The Master's Meet is slated to take place from Davis High in Davis next Friday and Saturday at a time yet to be announced.