Westside Ministries in Turlock is asking for the community's help — and votes — in their effort to win a tractor for the organization's Food Literacy Program. 
Selected from some 400 applicants, Westside Ministries is one of five contest finalists in Kubota Tractor Corporation's Hometown Proud Grant Program. The local nonprofit is the only finalist from the West Coast in the online competition and would win $100,000 in grant funding if they receive the most votes. As of Friday afternoon, Westside Ministries was tied for third place with 1,360 votes.
According to Westside Ministries founder and director JoLynn DiGrazia, the grant money would be used to purchase a new tractor for the charity, make improvements to the organization's kitchen — both of which would benefit the Westside Ministries Food Literacy Program, which teaches children the ins and outs of agriculture while providing food boxes to the underserved. 
"We're trying as hard as we can to get everybody to vote for us every day because it would make such a huge difference in the neighborhood and what we could do with food production," DiGrazia said.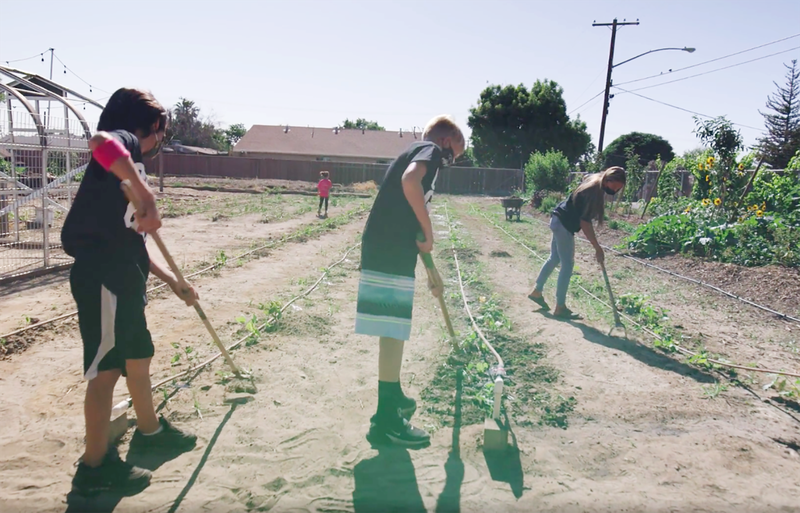 Westside Ministries has needed a new tractor for years, she said, and was in the process of figuring out how to finance a new one from Garton Tractor, Inc. in Turlock when the business told them about the Kubota grant program. A new tractor would help expand the nonprofit's onsite garden to allow for more planting of winter crops at their property on West Greenway Avenue, where students also keep their hog projects for the Stanislaus County fair. 
The tractor would also help Westside Ministries continue its use of restorative soil practices, which help conserve water and do away with pesticides. 
Grant funding would contribute to a kitchen restoration as well, giving students a place to prep the food they grow and utilize the produce in the Food Literacy program's food boxes. In addition to handing out more than 150 USDA food boxes each week during the pandemic, Westside Ministries utilizes its own youth-produced food along with produce from local food banks and grocery stores to distribute their own food boxes to 500 families each quarter.
During the pandemic, vegetables grown by the children were sold at inexpensive prices to seniors and others in need and the effort is set to continue this year.
"We use the food the kids grow and then it goes into our kitchen," DiGrazia said. "They learned to hustle and do whatever they could last summer to market and sell those vegetables, and they did really well."
In addition to learning how to care for crops, the Food Literacy program teaches participants work ethic, technical skills and emotional healing, better preparing them for life in Turlock's ag-heavy community and beyond. For DiGrazia, seeing the support from the community so far has made her truly "hometown proud."
"We would love to have our hometown of Turlock be proud of us and to be recognized for this wonderful honor," DiGrazia said. "This city is really the gold of the Valley and the center of farming. To show that the underserved have the same access to farming and good food would just make Turlock look even better than it did before."
DiGrazia encouraged Turlock residents to try and vote once a day for Westside Ministries, and said she's been telling supporters to set an alarm on their phone to remind them to vote. 
"We figured out if everybody makes a decision to vote every day, it will make a huge difference for this community," she said.
To vote for Westside Ministries in the Kubota Tractor Corporation's Hometown Proud Grant Program, visit https://www.kubotausa.com/hometown-proud-vote and click on the Westside Food Literacy Program badge.