The 30th annual Stanislaus County High School All-Star Baseball Classic will be taking place from Stanislaus State this Saturday with representatives from Turlock High, Pitman High and Turlock Christian High slated to take the field, split into two squads and tallying eight in total.
Turlock will send five while TC has one on the Gold team. Pitman has two representatives on the Blue team with head coach Andy Walker leading the squad.
"Doing this is a lot of fun, I have done it before in the past, been able to play in an all-star game and coached before and to get the 40 best ball players in this area at once is a good time. It is an honor and a lot of fun. It's a high level baseball and it's a good time," said Walker. "It has been about 10 years since I first did it with Mick Tate. This is fun and I have a good connection with our players and we get to coach them one last time and we are looking forward to it."
The Pride are coming off a second-place finish in the first year competing in the newly developed Central California Athletic League.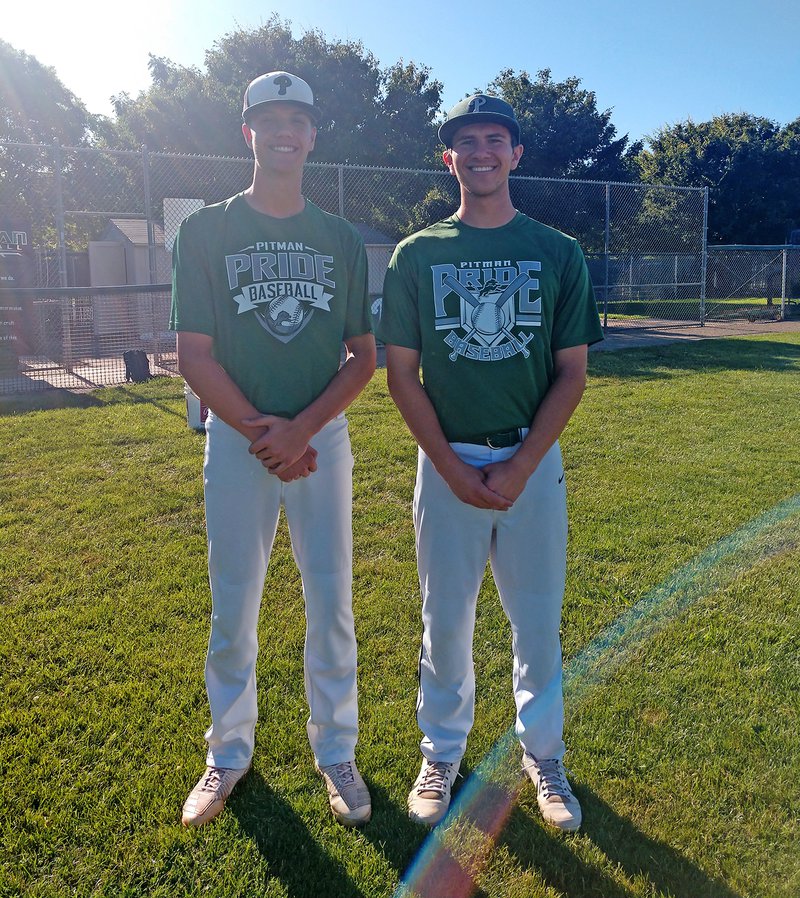 Turlock came out on top in the CCAL at 14-1.
The only league loss for Turlock came at the hands of second-place Pitman, which went 11-4 in league play.
This was a Pitman High team that consisted of mostly underclassmen starting, including just two seniors who were regular starters.
"We had a good season and looking forward to the future of this program," said Walker. "Obviously, we have a lot of young kids coming back and these young kids they work hard and very coachable so very excited about where we are headed in the program."
Coach Walker is now eager and excited about the upcoming season, and knows that coaching in the All-Star game is an opportunity to continue the growth in all aspects.
Pitman's two players on the Blue team include senior Nick Tullio and junior Kade Morris.
Tullio finished the year with a 5-3 record and an ERA of 1.75 in 19 appearances and tossed 64 innings, striking out 48.
Junior pitcher Morris finished the year second on the team in innings pitched at 49 and ⅔, while he struck out a team-high 68 and he allowed just 39 hits while opponents hit .199 off him.
The Gold squad is headed by Waterford High head coach Mike Vivo, who led his team to their first ever Sac-Joaquin Section Championship. Vivo will also be assisted by TC's Bill York.
The Gold squad consists of the following Turlock High players: Casey Carr, Garret Fountain, Justin Hines, Mason King and Clay Souza.
Carr, who is committed to Stanislaus State, was named the Journal's Pitcher of the Year after a senior season that was tough to top. Carr tossed 40 and ⅓ innings and allowed just three earned runs while striking out 53 and accumulating a record of 5-1 and an ERA of 0.52.
Fountain is committed to San Diego State on a football scholarship, but still had an outstanding senior campaign for the Turlock baseball team, helping the Bulldogs as the ace and batted .309 to go with his pitching (1.25 ERA, 7-1, 44 and ⅔ innings and 55 strikeouts).
Hines will be joining Stanislaus State along with Carr and capped off a great career with Turlock after he batted .319 in 28 games played and had 26 RBI.
King had the third highest batting average on the team this past year after hitting .378 to go with 17 RBI.
Souza was a quiet leader on the squad and let his game do most of the talking.
Souza was on a team that had eight players committed to colleges, including five going to a Division-I university, and he still stood out among his peers, leading the squad in homeruns with five, just one ahead of Tyler Soderstrom. Souza also had 19 RBI for the year.
Turlock Christian's Liam Jones capped off a memorable senior season for the TC Eagles after they finished the year with a four-way tie for first place in the Central California Athletic Alliance at 9-3.
Jones finished with a batting average of .405 for the year and from the mound he was the team's ace pitcher.
Jones pitched 53 and ⅔ innings and struck out 64, both team-highs. He also tallied an ERA of 2.61, and in 12 appearances he finished with four complete games, three shutouts, a no-hitter and a perfect game.
The Rotary All-Star game is slated to take place from Stanislaus State's Warrior Baseball Field at 7:05 p.m. Saturday.