While the pandemic may have put many things on halt over the past 19 months, one thing that didn't stop in Turlock is the development and opening of new businesses in town.
Some businesses were lost in 2020, like Hometown Buffet, the downtown Dust Bowl taproom and In Shape on Geer Road, but the construction of new establishments has occurred on the regular since last March. Turlock celebrated the development of a brand-new Dutch Bros. Coffee shop, Sourdough & Co. and Domino's Pizza near Stanislaus State, and the other side of town welcomed a Popeye's Louisiana Kitchen to the Turlock Town Center. 
Those are just a few of the businesses that now call Turlock home — a sign of the city's desirability despite the nationwide economic downturn, according to Deputy Director of Development Services and Planning Manager Katie Quintero.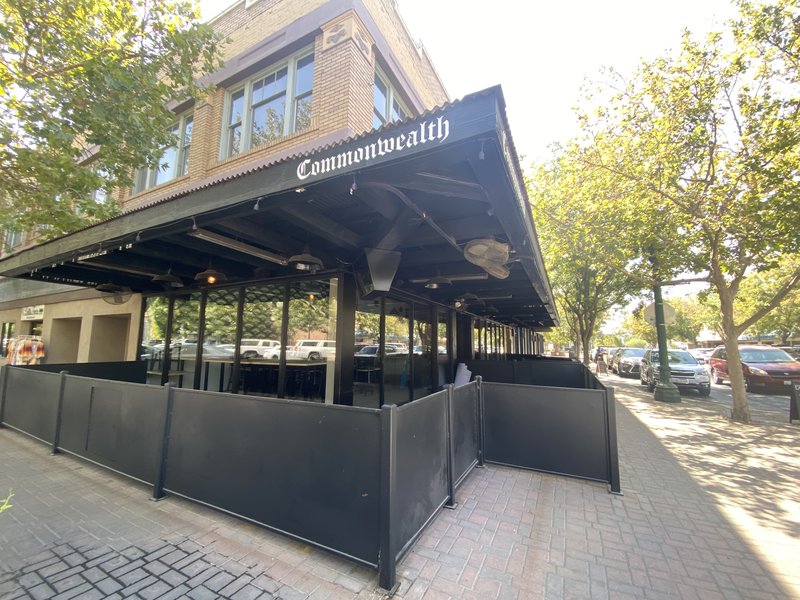 "It really hasn't seemed to slow construction down," Quintero said of the pandemic. 
In addition to nearly 20 housing developments being built throughout the city, an Amazon fulfillment center is currently in the works off of Fulkerth Road and a second Dutch Bros. location is being built in the Turlock Town Center. Across the street on Canal Drive, construction on a new Starbucks was recently completed and the coffee shop is open to the public. 
According to Quintero, this summer has been one of the busiest for the City when it comes to building permit applications and land use entitlements, with many consisting of new parking for RVs and trucks. Other permit applications include medical offices, like the new Turlock Dental Care office being constructed on the corner of Colorado and Monte Vista avenues. 
Businesses are moving around as well, with Green Grub, Mundo's Latin Grill and Insomnia Gym finding new homes in the Turlock Town Center. In the Monte Vista Crossings shopping center, Boot Barn is moving in while Five Below and Wetzel's Pretzels recently opened nearby. Downtown, Cuts Steakhouse has opened in the former Hauck's location while Commonwealth is preparing to open across the street in the old Dust Bowl taproom. 
"My first thought was that things would slow down with a pandemic, but that really didn't seem to be the case. We started out with a lot of small things, like some home improvement type activities, but otherwise commercial and residential are still building," Quintero said. "I have heard that the price of construction has increased significantly and we definitely thought that that would be a factor, but it does still seem like projects are moving."
The most recent building application received by the City includes plans to demolish the Hometown Buffet building, which was built in 2000, and build a new Texas Roadhouse in its place. According to Quintero, if everything goes to plan the new restaurant will be open by next June. 
"I think it shows that our businesses have stayed busy and that our community has continued to be committed to shopping and staying and eating and supporting businesses that are local, and that the demand is definitely here," Quintero said.