Pitman and Turlock High varsity girls water polo are heading into the fall season with high hopes of not only a winning year, but possibly earning the first ever Central California Athletic League title.
It's a tall order that the Pride of Pitman look willing to complete, while the Turlock Bulldogs graduated nearly the entire squad from a season ago and are looking to rebuild.
"We ended up pretty successful but we did graduate nine, practically a starting lineup," said Turlock coach Anne Cornell. "We placed third overall in league at 7-5, but we lost the playoff spot to Merced (7-5), despite tying in a coin flip."
Neither local team accomplished what they wished, failing to make the postseason, but the new season brings excitement in the newly formed CCAL.
Despite graduating nine seniors, Turlock is hopeful that the team will grow and by the year's end could be on the top half of the CCAL standings — at least that is what coach Cornell is hoping for.
Lauren Stewart leads the 'Dogs this year as a junior while Ashlyn Tilby is another key returner.
Their 7-5 record was good enough for a winning season, but it didn't earn them a spot in the playoffs.
"I see us being competitive and hanging in the top half of the rankings," said Cornell. "They are excited, but they are young. They may not know the difference between JV and varsity, so they may not know like the ones who played summer, they know what to expect, the play is different, more aggressive and a different mindset. I am excited and the girls are excited as well and for the new season in a new league and I know it's a new everything, but the attitudes are happy and I am happy as well."
Despite being made up of primarily juniors, Turlock knows that they will need the help of those underclassmen.
The Pride return a familiar face in former head coach Michaela Richter.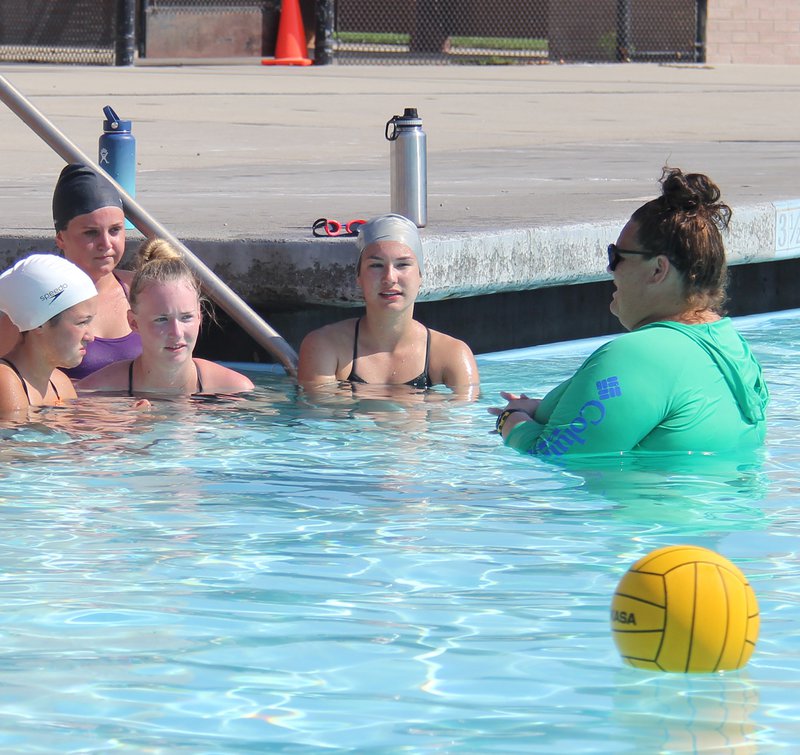 "I was in a bit of a hiatus, but this is where my heart belongs and this is closer to home as well, making the transition," said Richter. "I feel like there is a lot of potential already. We are really working on unifying this team and I think that will make a huge impact in general. I feel like bringing them together and making them feel like a team from day one is greatly going to benefit them."
Richter's coaching ideology involves working on the mental aspect of the game in all facets.
With years of experience, Richter will be relying heavily on her upperclassmen which includes Gabby Sotomayor among others.
"I am happy we are enhancing our mental and physical focus," said Richter. "I mean, girls water polo is a more mental game than anything. I feel if we are on the same page mentally, then physically we can do anything. I am excited about being in the CCAL and being able to see the new teams that we don't get to see on a regular basis and see what we don't usually."
Last year the Pride were 4-8 in the CCC while going 7-9 overall.
Sophomores Joelle Lok and Maddy Ngo are expected to take on heavy minutes as underclassmen.
Turlock will open up CCAL play against Gregori on the road at 3 p.m. Sept. 19.
Pitman opens up league play on the road against Modesto High at 3 p.m. Sept. 19.